Collaborate
Our expert team will guide you from concept to final product.
Customize
Modify a best-selling stock item, or create a totally unique bag.
Add Features
Choose from a variety of sizes, colors, and features like pockets, zippers, hang tags, grommets, and more!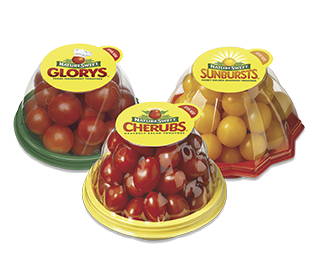 The Product
NatureSweet® needed a giveaway bag for a product launch. The Design Centre collaborated with the distributor to create a bag with custom dimensions that could accommodate three side-by-side tomato containers.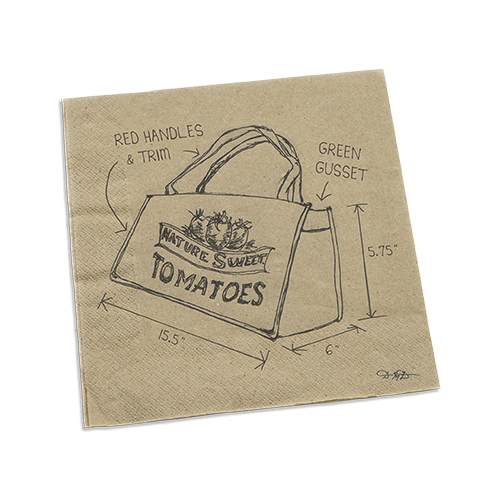 The Idea
The team designed the bag using color-blocking consistent with the brand's artwork and COLORVISTA imprinting. A plastic bottom board was included to support the produce.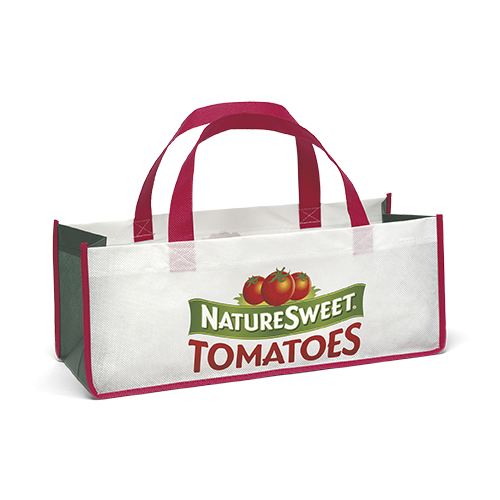 The Delivery
The printed custom bags successfully showcased tomato containers during NatureSweet's product launch.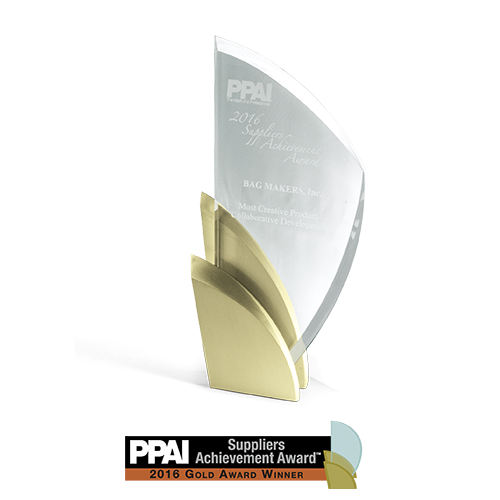 The Award
A leading industry organization recognized the NatureSweet bag as one of the year's most creative promotional products developed as a result of a supplier-distributor collaboration.